Get the book

Marketing Module
Marketing might be one of the most misunderstood and sadly, feared topics in all of music. I think there are three common reasons why:
We're all tired of hype, crass commercialism, and pushy sales people (and pushy musicians!)
Marketing is BIG BUSINESS that appears to be complicated, expensive, and best left to the experts. Hint, it doesn't have to be any of that.
It is usually badly explained and therefore intimidating. Especially for musicians.
RELAX. This video, which grabs the marketing teachings from the full, How to Get Noticed, Heard and Hired course, makes this topic friendly, simple, and easy.
Here's a list of what's covered in this module: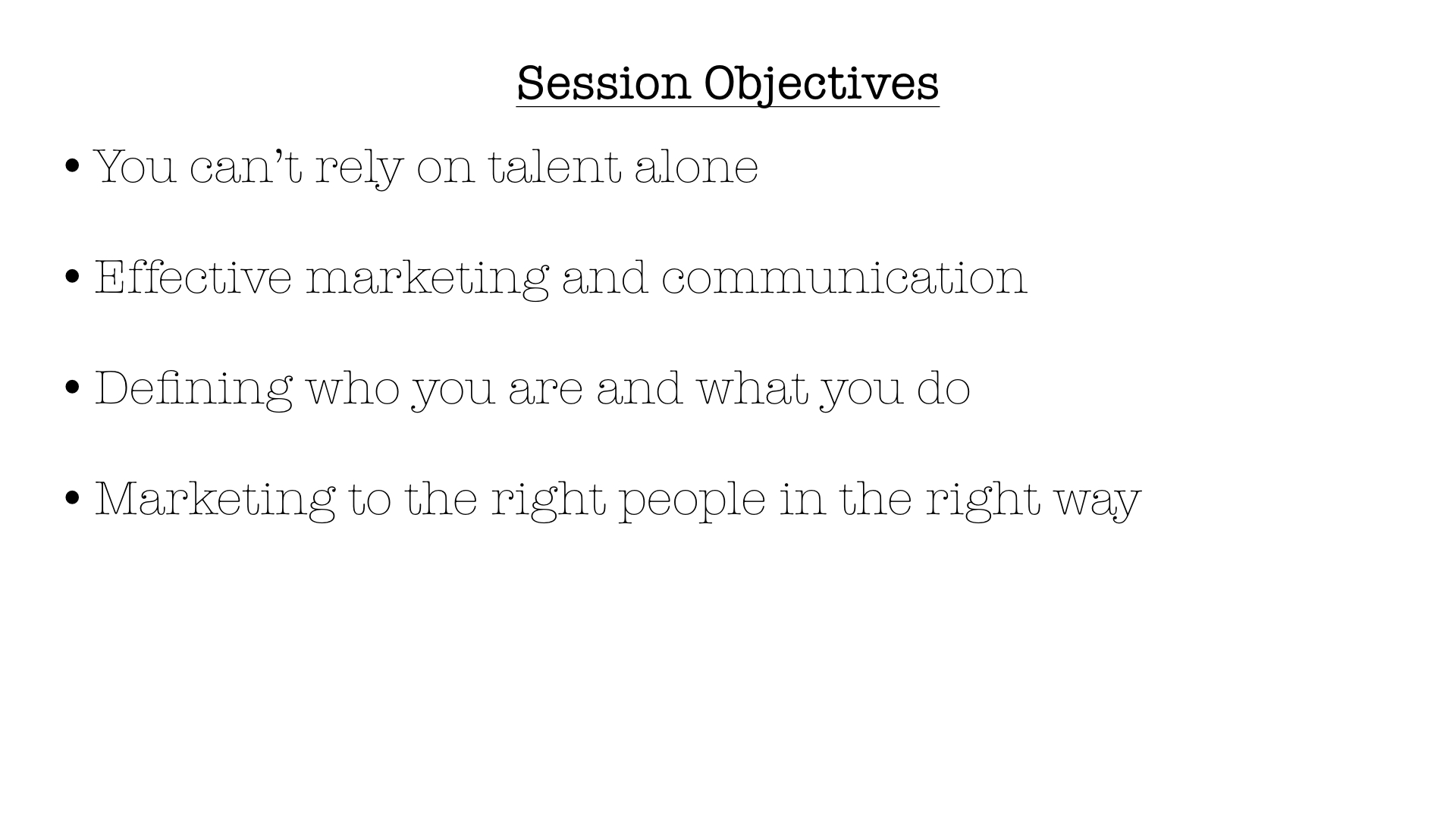 If you're ready to jump in, click below for instant access for the small fee of $15.00
More About the Module
This online, self-led video course has two main parts:
A short and clear explanation of marketing wrongs and rights that includes my exclusive, Four Simple Rules of Marketing
Many, many questions that develop everything you need to market yourself well
In the end, you'll have written ideas, thoughts, and plans that you can use immediately to get the right attention from the right people so you can get the right gigs.
For the small fee of $15.00 you'll get instant access to:
The Marketing for Musicians online video
The Marketing for Musicians workbook
Access to the Your Success in Music Facebook group. This closed group is only open to people like you that are serious enough to invest in their music careers.
Click below for your instant access today!