Get the book

Negotiations Module
Negotiations. EEK! Most of us don't even like to use the word.
In this video module, which has the key negotiaion teachings, tips, and techniques from the full, How to Get Noticed, Heard and Hired course, you'll learn: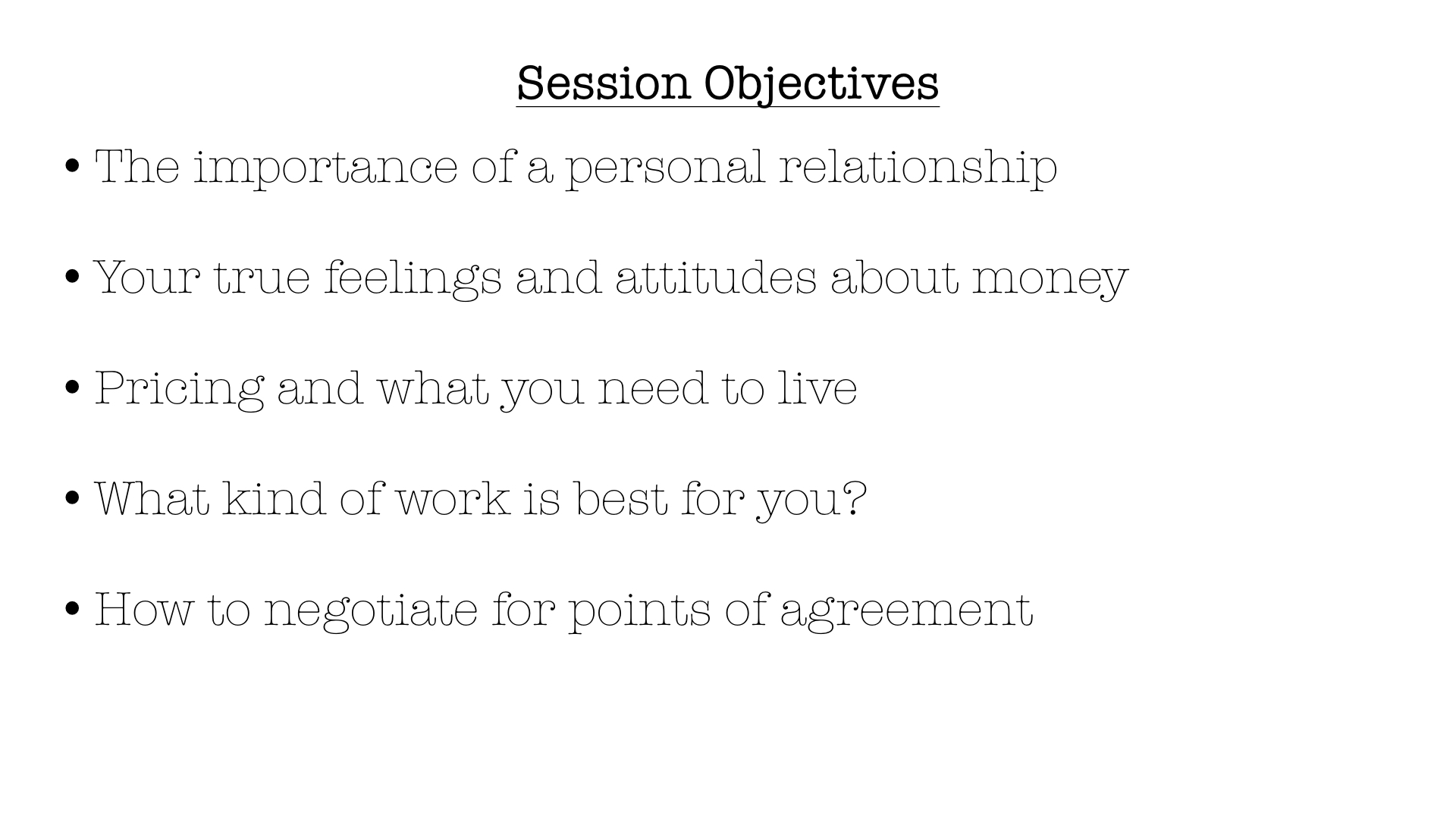 If you're ready to begin learning, click below for instant access for the small fee of $15.00
More About the Module
This online, self-led video course has three main parts:
A foundational portion dispelling myths and personal/professional ideals that prevent most people from standing up for themselves when it comes to money and work.
A middle section that helps define the money you need to live and how you can earn it through music
Many, many questions that prepare you for

everything

you need to negotiate win/win results every time
In the end, you'll have written ideas, thoughts, and plans that you can use immediately to talk to people so that you get what you want while they get what they want!
For the small fee of $15.00 you'll get instant access to:
The Negotiations for Musicians online video
The Negotiations for Musicians workbook
Access to the Your Success in Music Facebook group. This closed group is only open to people like you that are serious enough to invest in their music careers.
Click below for your instant access today!